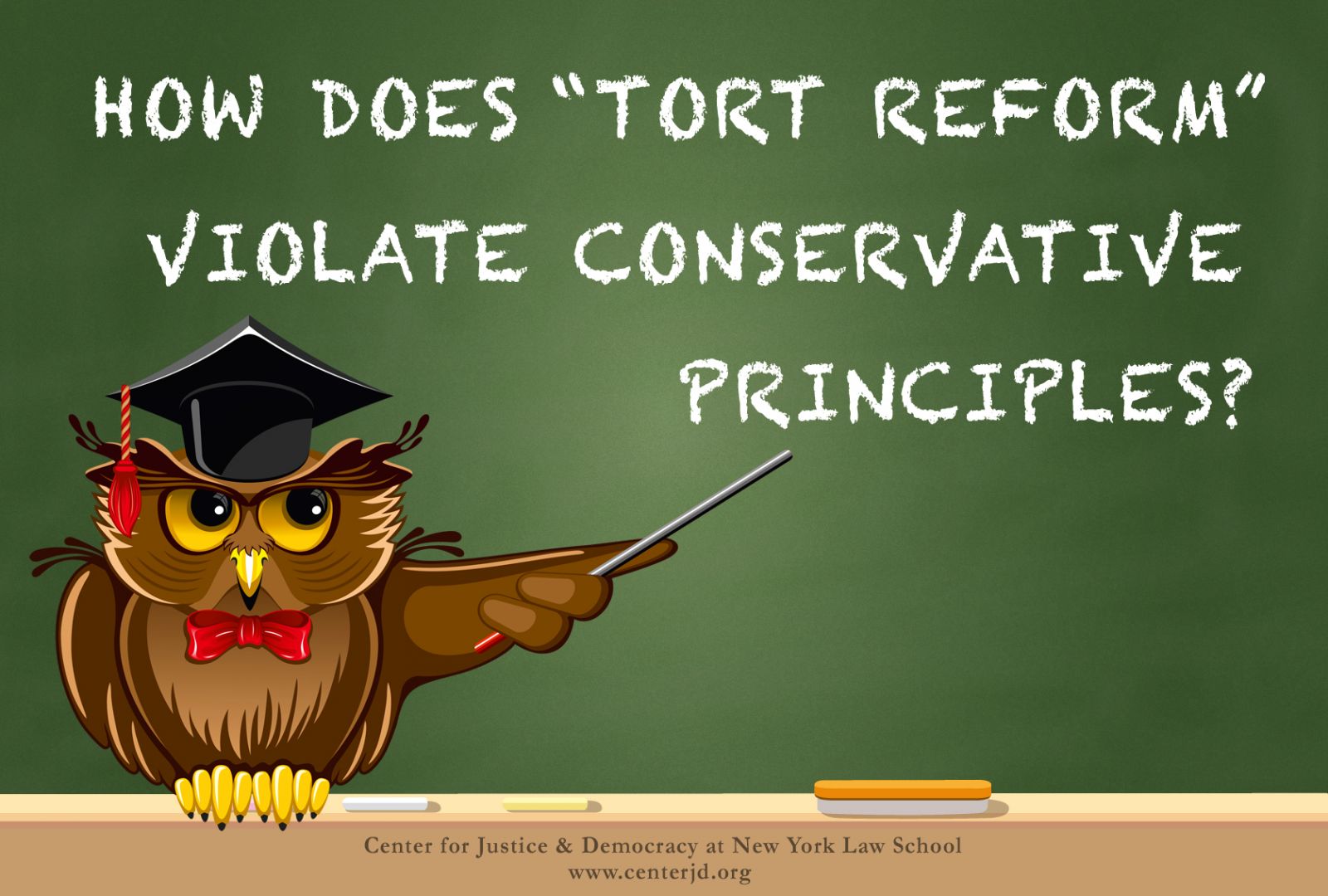 The Center for Justice & Democracy answered this very simple question in their "Spotlight" series recently:
"Tort reform" interferes with the right to a civil jury trial in violation of the 7th Amendment to the Constitution. It relieves wrongdoers of personal responsibility to pay for injuries they cause, shifting costs onto taxpayers. And it regulates a free-market approach for holding negligent companies and other wrongdoers accountable for the deaths and injuries they cause.
Check out all their Spotlight on Justice answers on their site.